Watch YouTube While You Work.
YouTube Overlay adds a floating YouTube video into your Desktop.
30227+ Downloads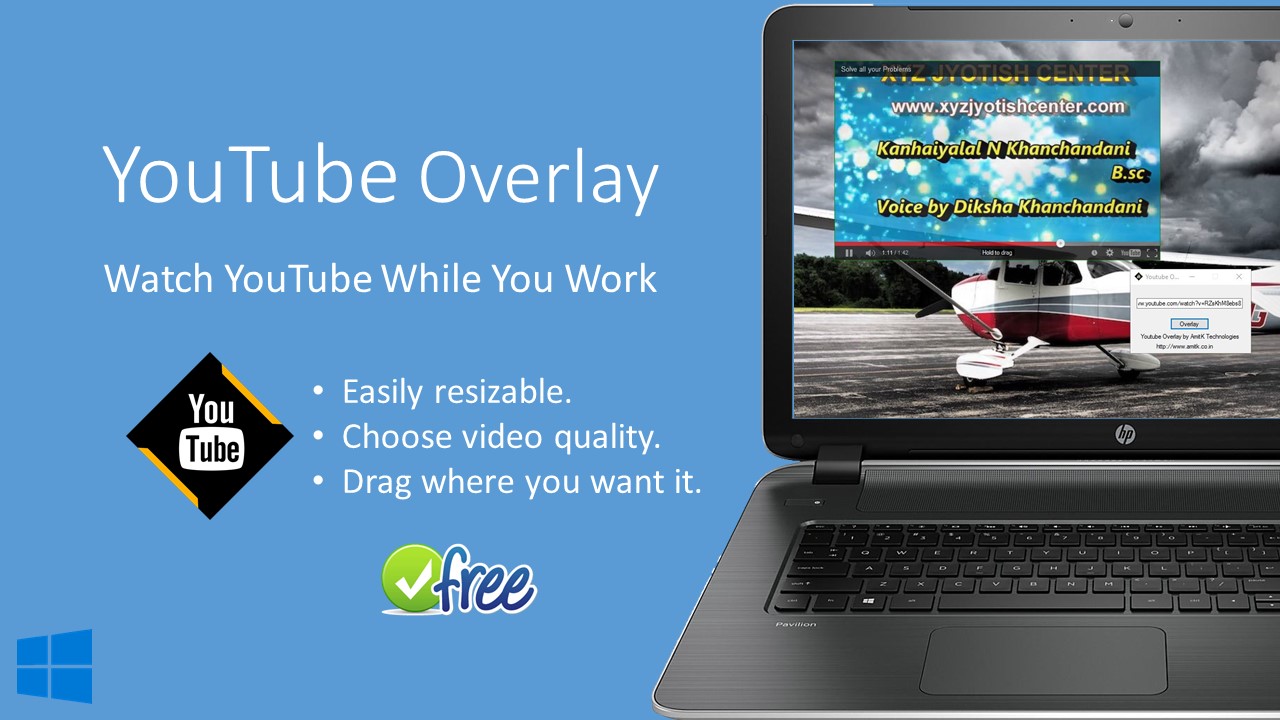 Features
Easily resizable.
Choose video quality.
Drag where you want it.
Sit back and work.
YouTube Overlay even works when changing tabs.
No need to open browser window.
Just paste the YouTube link and click Overlay POPUP the video instantly
Requirement:
.Net Framework 4.5.2
Adobe Flash Player
Windows 7 or later
Questions? Bugs? Please let me know on
Note: Project has been Discontinued Since Feb 2021
This Project will no longer receive any updates.
* This was one of the earlier projects which I had developed, it's being since 2016-2021.