1 Constantly evolve
Try to learn something new and make at least one progress daily that makes me better at something every single day, Learn. Learn. Learn,
Every damned thing in this world has got a lesson to teach you. Never be ashamed of learning from people younger than you. They know several things you don't know.
2 Get healthy, Stay healthy
Your health is second to none. Avoid junk food, alcohol and smoking. Sleep at least 7 or 8 hours.
3 Share
Share whatever you get. It can food, money, advises, experiences or anything. Just share them. Feel the joy the sharing.
4 Say no
Say no to almost everything so you can say to the things that matter.
5 Maintain a Smile Diary
Write in it before sleeping at night – what you did during the day that made another person smile – it could be close friend, the waiter at your favourite restaurant, or even a complete stranger. Make at least one person smile each day, and watch it become a habit. Very soon you won't even be needing to write in all the memories and helping others would become second nature to you.
6 Dream
Get lost in dreaming. Dreams set you free.
7 Chase your dreams
Dreaming alone isn't enough. Chase them. Fall down. Pick yourself up and chase again.
8 Its okay to make mistakes
We are human beings after all, and as it has been rightly said – 'to err is human'. All that matters is that you learn something from the past, and never repeat the same mistakes again.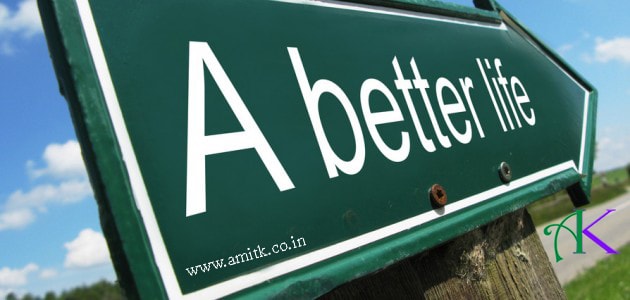 9 Stay focused on the prize
The art of focus is so important in life and business. You multiply your effectiveness when you focus on a limited number of tasks.
Conversely you spread yourself way too thin by focusing on too many things at once.
10 Don't live someone else's life.
Don't let your parents, friends, or anyone else tell you how to live your life.
Take their advice and then do what you think is right.
If you want to learn more about Being Better person :
Thanks for reading.